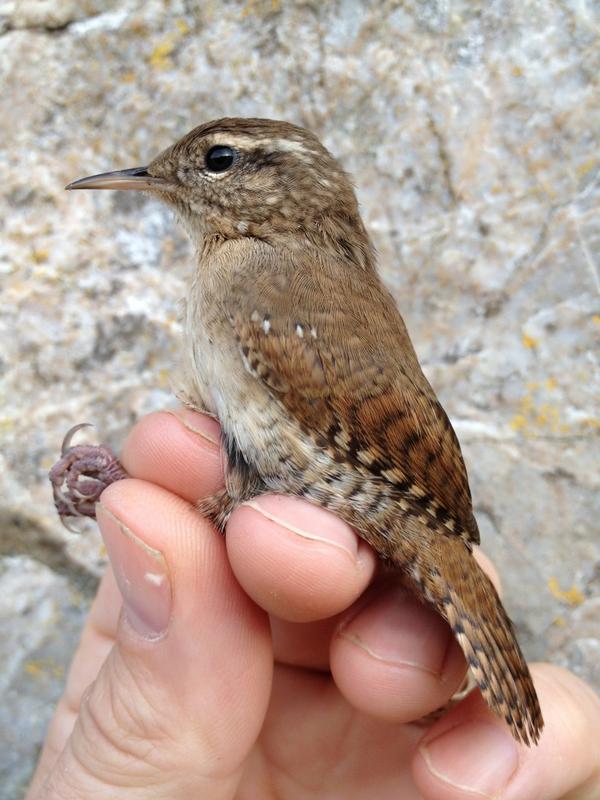 This pale looking wren was trapped at Cristin this morning. It was probably not of local provenance. Unlike our Wrens, it managed to get trapped in five different mist nets during a 2 hour session. The local birds know where the nets are and are rarely trapped!
Here are a few images of our breeding/young Wrens
As you can see our birds are much richer above, with a redder tail and duskier below. I would be interested to see a few images of bird trapped on the mainland posted on here too.