A fantastic day with low cloud cover and almost no wind saw an excellent variety of species recorded during a long day in the field. The day started off when I flushed a pipit with a very short buzzy call from Cristin garden, It was seen twice more in the space of two hours over the observatory calling many times as it flew over. Unfortunately the bird never showed itself on the ground but was almost
certainly
an
Olive-backed Pipit
. Whilst trudging the fields looking for the pipit I flushed a ticking bunting which when it showed
itself
briefly proved to be a Little Bunting.
The other most noteworthy species seen during the day included a Long-eared Owl at Cristin, a Short-eared Owl, a Richard's Pipit, five Black Redstarts, a Redstart, two Ring Ouzels, a Lesser Whitethroat, five Yellow-browed Warblers (two of which I trapped and ringed), a Firecrest and a Snow Bunting.
Good numbers of thrushes saw 76 Blackbirds, 13 Fieldfares, 25 Song Thrushes and 158 Redwingsscattered around, whilst singles of Spotted Flycatcher, Woodcock and Great Northern Diver were also recorded.
This stunning Long-eared Owl was flushed to the North of Cristin and managed to find its way into the only net open at the time,
opened
to catch the YBW below!
The Lesser Whitethroat showed some characteristics of Asian origins, any comments welcomed.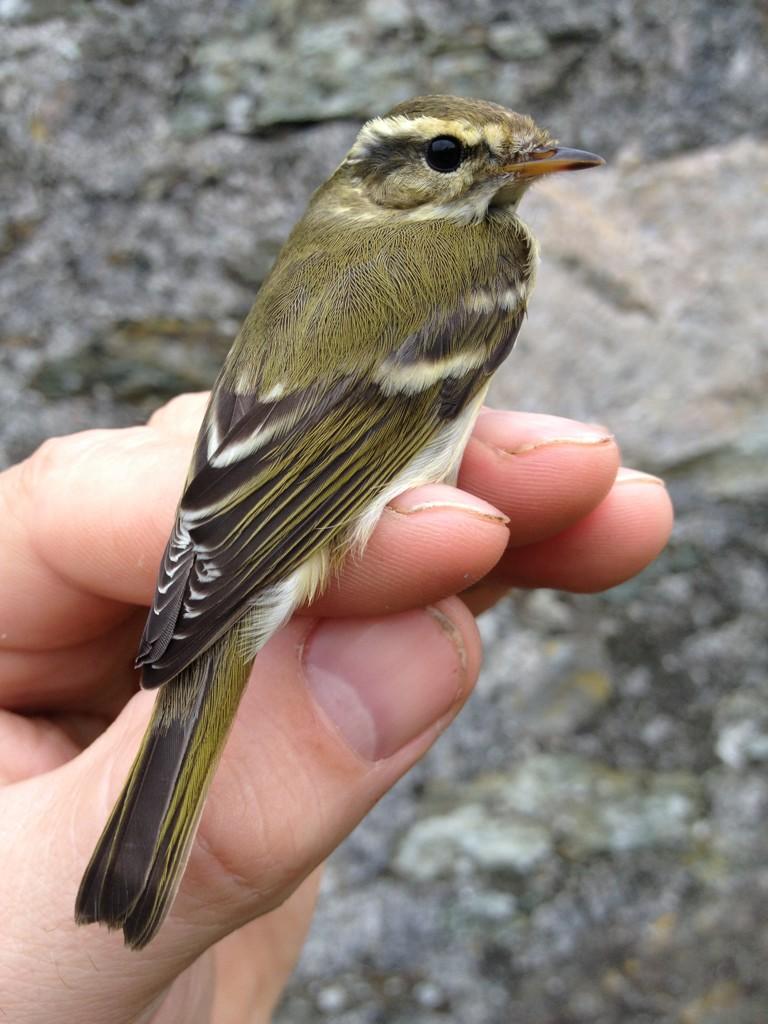 Two Yellow-browed Warblers were trapped during the day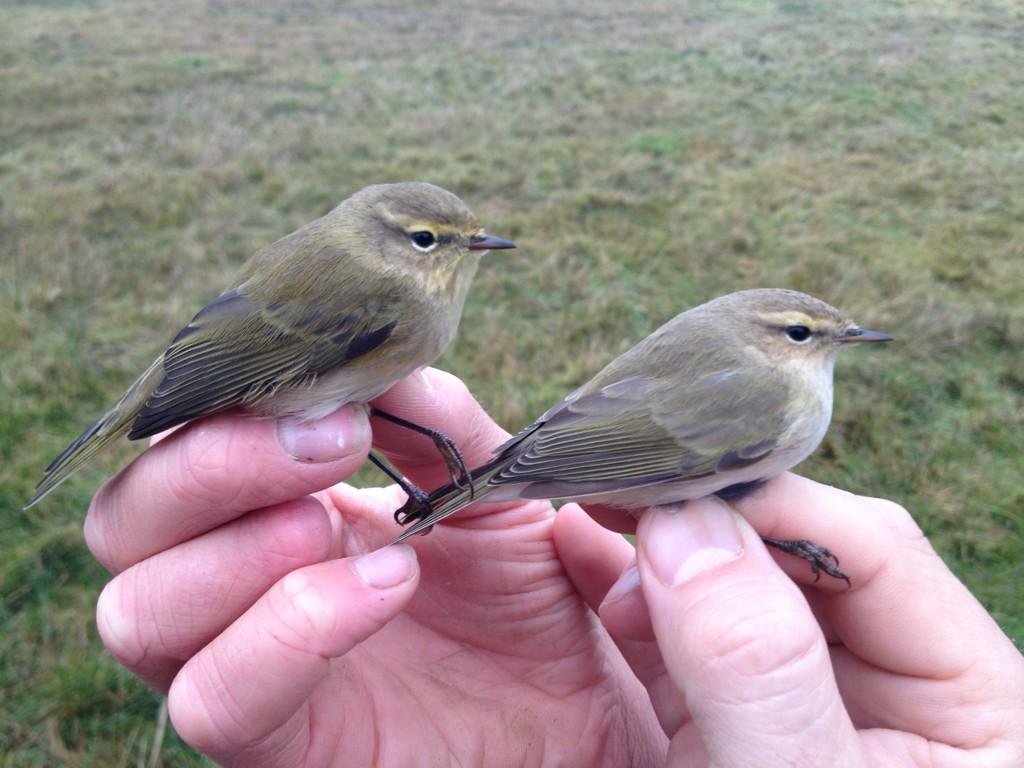 As was this
abietinus
Chiffchaff (right), alongside a Common Chiffchaff in this image (left)